PipeGuard CMH
PipeGuard CMH was developed by Drexan as a direct replacement for series MI cable. With product features that redefine high temperature trace heating, PipeGuard CMH offers significant cost savings for the customer.
Available off-the-shelf in standard wattages and voltages for simple cut-to-length installation.
---
Heating Cable Construction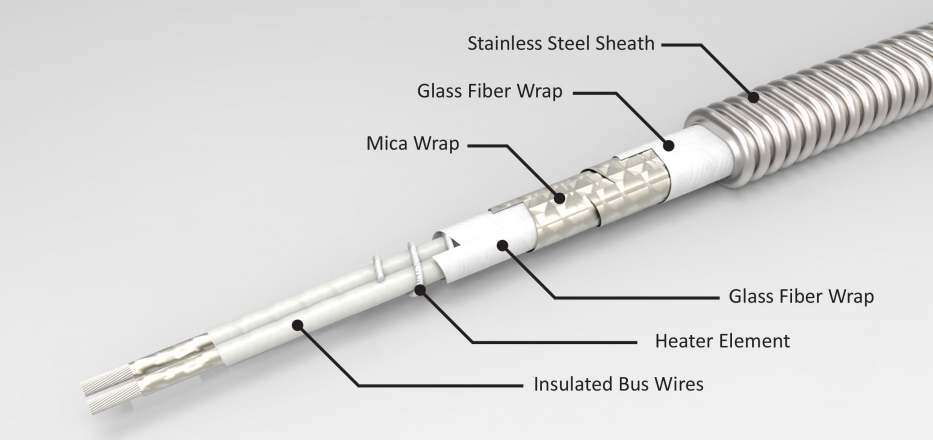 Constant-wattage output heater available in standard wattages and voltages.
Certified to a maintain temperature of 400°C (750°F) and an exposure temperature of 450°C (842°F).
Cut-to-length feature simplifies engineering design, installation and maintenance.
Installs in less time than self regulating cable.
Ships to site on spools as bulk heater in standard lengths.
Off-the-shelf delivery results in fewer project delays and simplifies project change management.
Tough 321 stainless steel corrugated sheath provides for a lower operating temperature for a given wattage output.
Robust and Flexible Sheath permits easy bending and installation on even the most complex of piping structures.
Inorganic non-hygroscopic internal components are precisely arranged and manufactured for trouble-free long-term operation.
Terminates to a variety of enclosures and components – either above or below thermal insulation.
Certified to CSA, Class I, Division 1.

Download the PipeGuard CMH spec sheet or contact us for specific details.