HotTape
HotTape is a small-dimensioned polyolefin jacketed cable designed for commercial/residential/light industrial freeze protection applications.
Certified for withstand temperatures up to 185°F (85°C)
---
Heating Cable Construction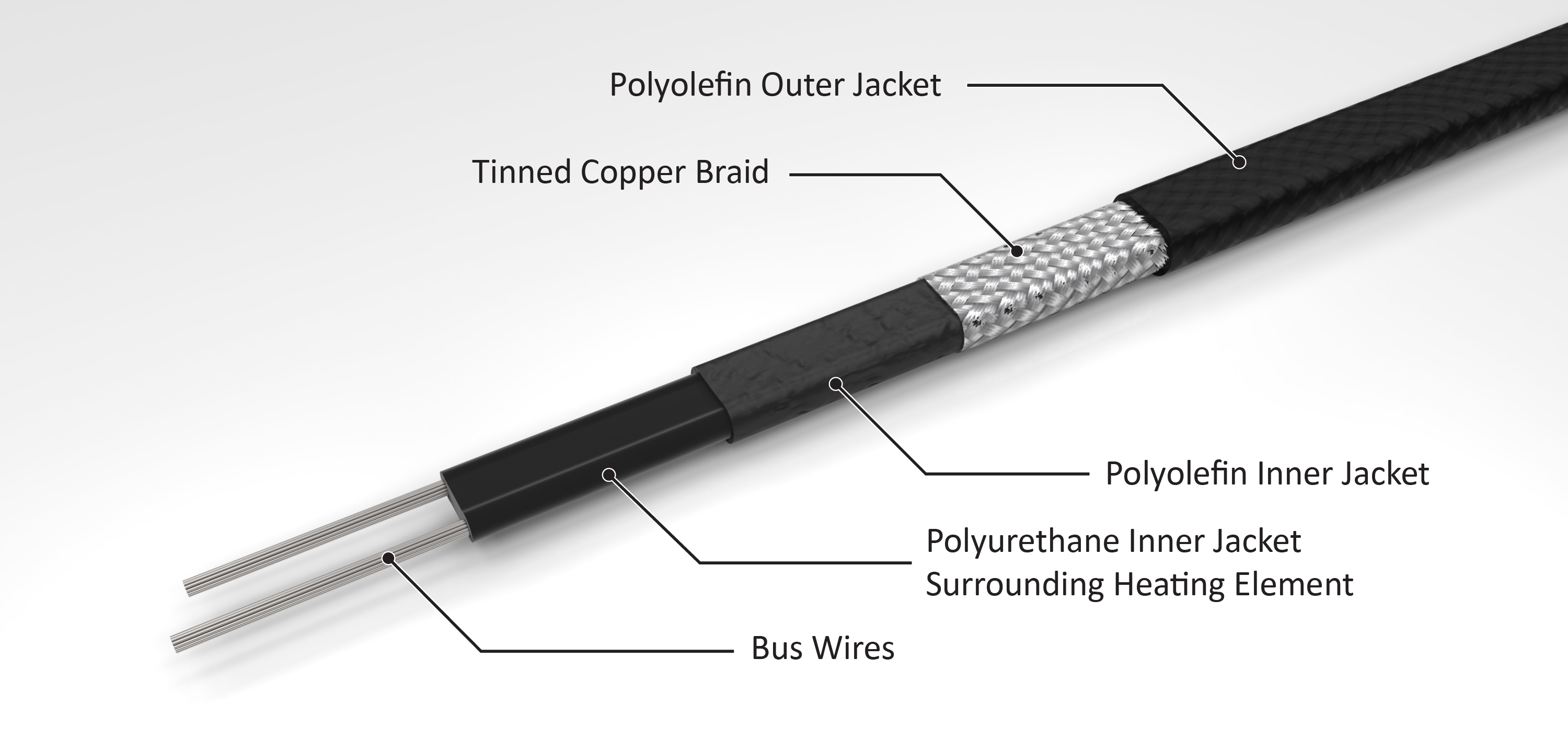 HotTape
Available in 100-130V and 208–277V versions, 5 watts and 8 watts per foot
Available on spools as bulk cable for do-it-yourself, cut-to-length field Installations.
Available as pre-assembled units in standard lengths with GFI plugs for quick installation in 120V circuits.

Download the HotTape spec sheet , the HotTape Pre-Terminated spec sheet or contact us for specific details.