Drexan Designer+
Professional Trace Heating Design Software
Use the most intuitive and versatile trace heating design software for your next project. This software can be viewed in a single table!
Compatible with all versions of Microsoft Windows.
---
Available free of charge to registered customers, Drexan Designer+ is capable of designing a single EHT Circuit to an entire Refinery. The multiple screen views are all interactive and intuitive to use.
Drexan Designer+
The benefits of single table view:
Provides for simple fine-tuning.
Heat loss calculations and electrical circuit analysis occur in real time as individual pipe data is entered.
Components are selected automatically to ensure that all designs meet code.
Built in reports and full spreadsheet integration ensure that Drexan Designer works seamlessly within any organization to meet your trace system heating designs.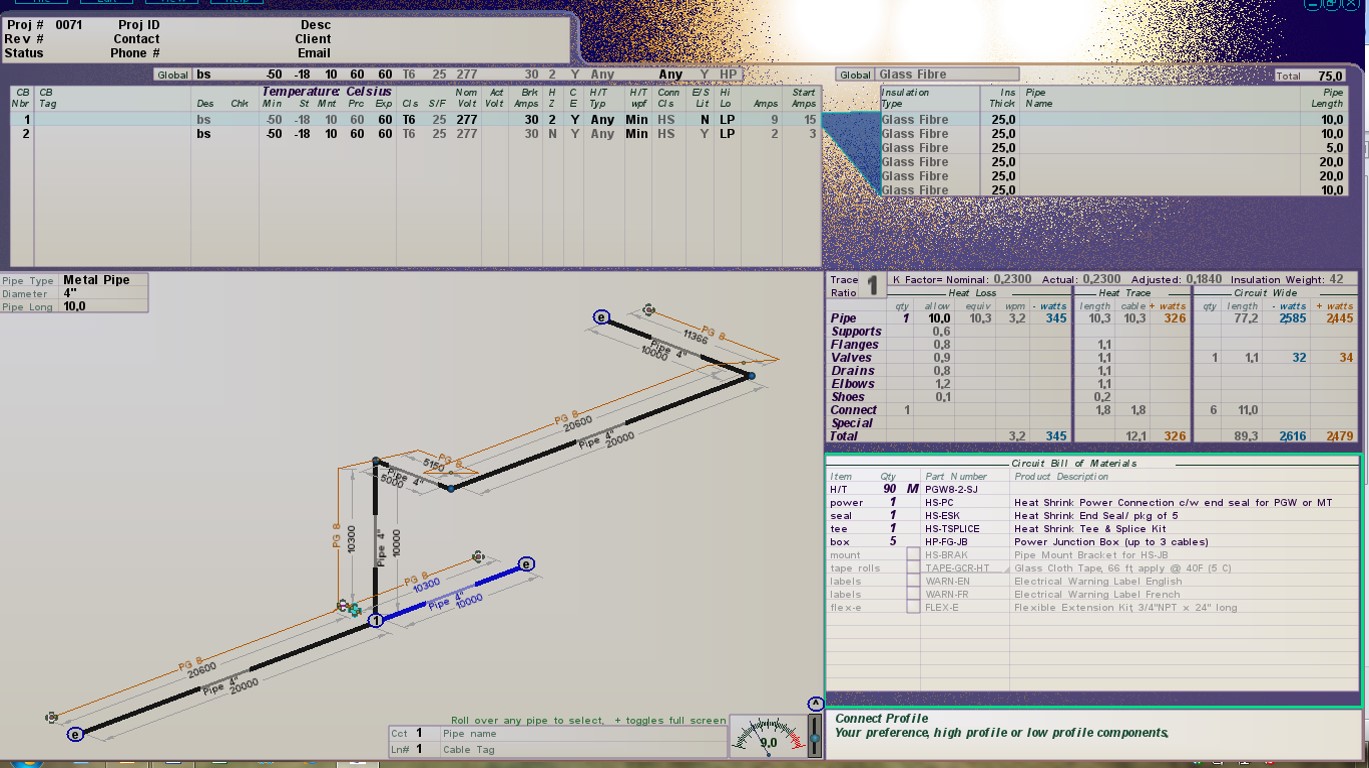 To download and register a free copy of Drexan Designer+, complete this Software Download Form.