PipeGuard Hot
PipeGuard Hot is suitable for freeze protection or process temperature maintenance applications in both hazardous and non-hazardous areas. The heater features a fiber-wound core, which has a proven life expectancy benefit over monolithic core heaters.
Engineered to allow for small bend radii across both cable axes to ensure worry free installation.
---
Heating Cable Construction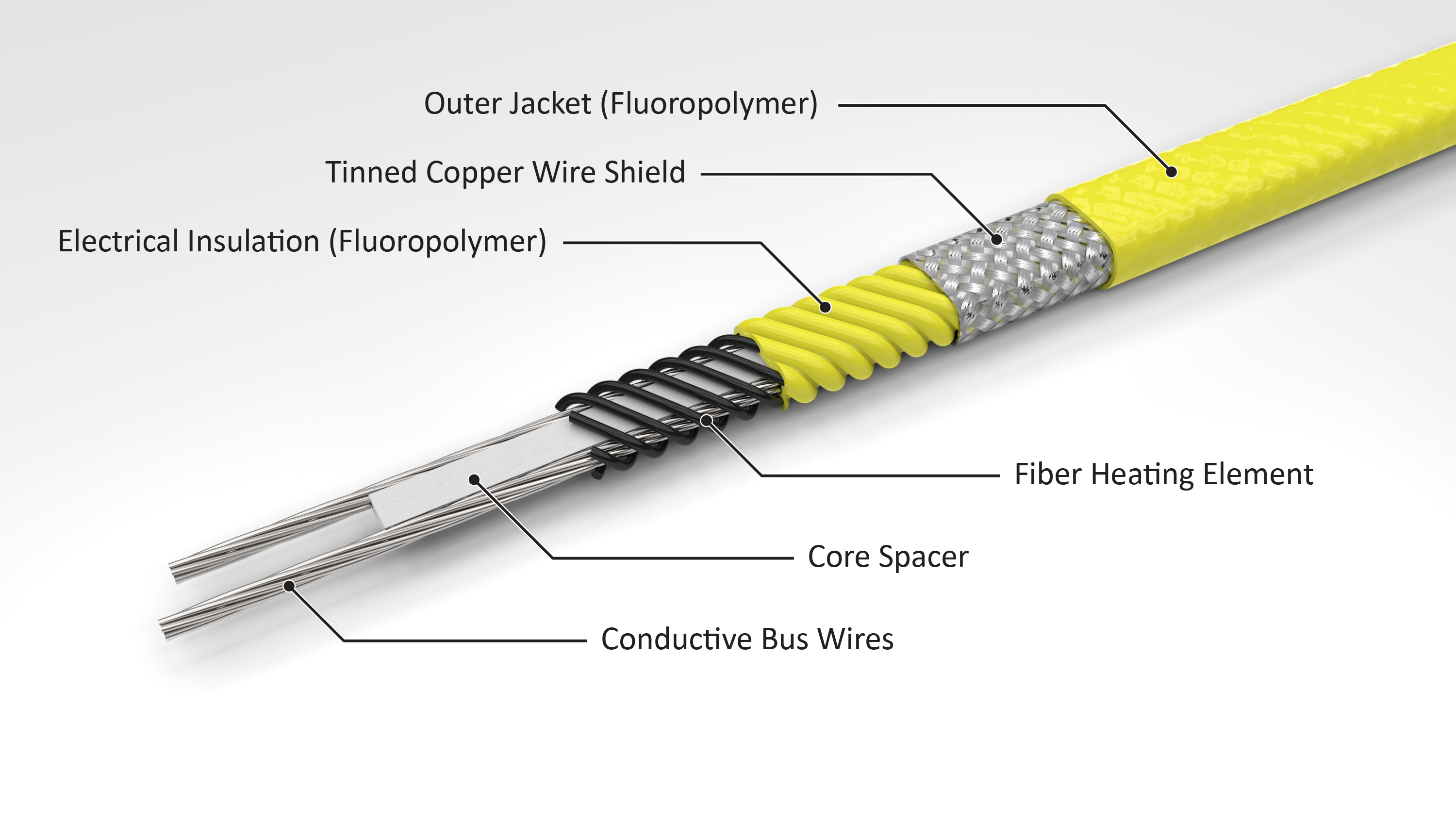 PipeGuard Hot
Maintain temperatures up to 250°F (121°C) and withstand temperatures up to 482°F (250°C).
Certified to all applicable CSA (CUS) and ATEX standards.
Fiber-wound core construction provides longer life expectancy and accurate wattage output compared to monolithic cored heaters.
Extremely rugged internal configuration makes for trouble-free installation and operation and quick and simple cable stripping and termination.
Suitable for metallic pipes, tanks and vessels.
Available as standard length reels.

Download the PipeGuard Hot spec sheet or contact us for specific details.