MultiTrace
MultiTrace is a versatile self-regulating heating cable suitable for freeze protection of metallic and non-metallic piping as well as roof & gutter de-icing. MultiTrace is ideally suited for applications in commercial construction.
Cut-to-length in the field.
---
Heating Cable Construction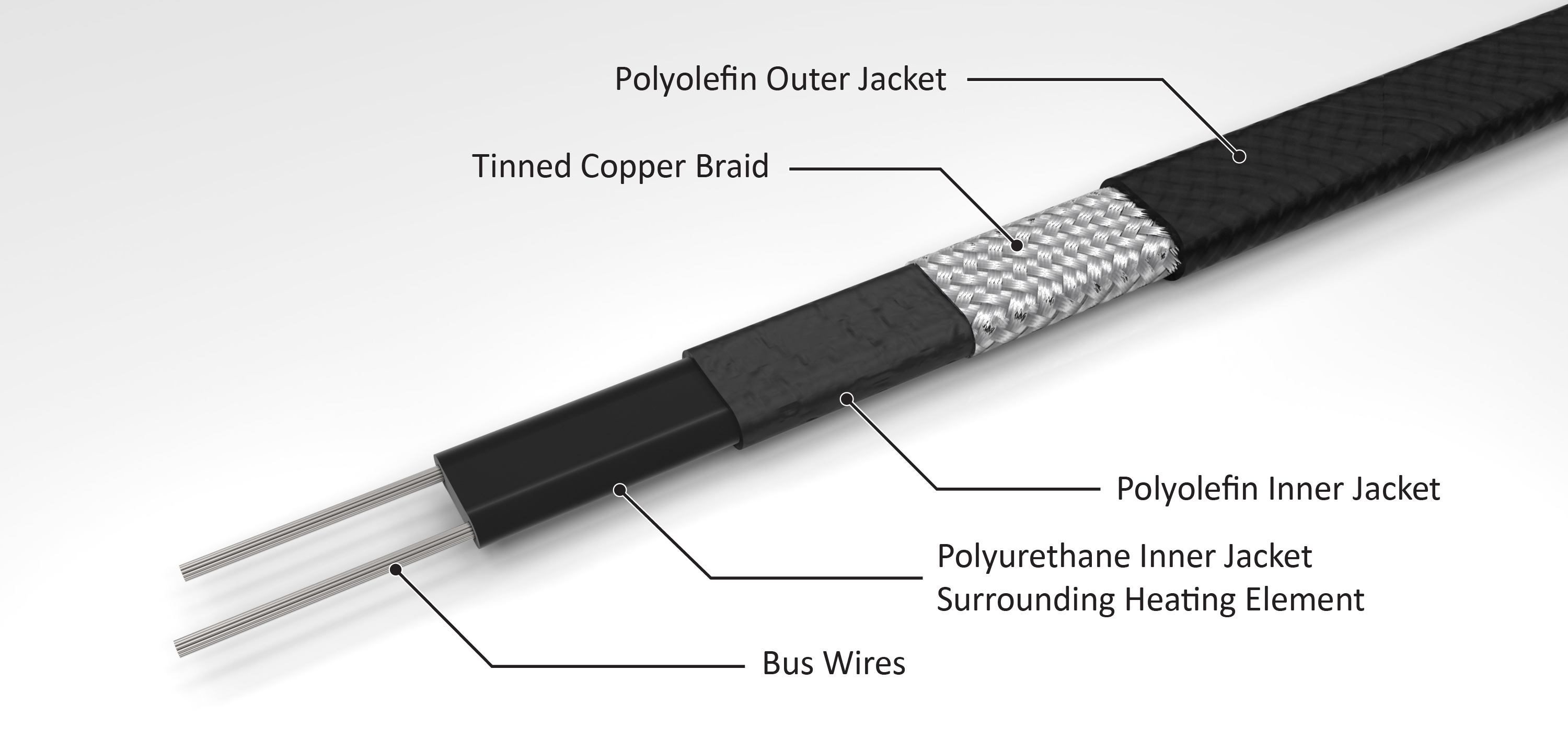 MultiTrace
Certified for maintain temperatures up to 150 °F (°C) and withstand temperatures up to 185 °F (85 °C).
Compatible with all Drexan components including PowerPod.
Cut-to-length in the field.
Rugged water and UV resistant polyolefin jacket.
Certified to all applicable CSA (CUS) and ATEX standards.

Download the MultiTrace spec sheet or contact us for specific details.