As seen in ...
When Edmonton-based EWEL went searching for a heat tracing partner back in 2018, it was on a mission to work with a firm that was both customer-focused and provided the most innovative and reliable tracing heating cable solutions in the business. Lots of choices were available for trace heating cables but none that matched the quality, reliability and ease of installation offered by Drexan Energy Systems' certified C1D1 cables and connection systems.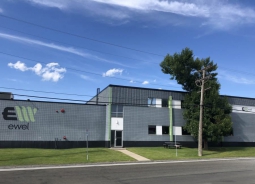 Advances in trace heating have not been seen in years until Drexan's PipeGuard CMH created a paradigm shift in how to design and install high temperature trace heating in the field.
"It's simply the best high temperature heat tracing cable out there," says Terry Black, EWEL principal. "PipeGuard CMH is the industry's first parallel circuit cut-to-length on-site cable installation and its redefining how our customers design and install high temperature trace heating."
PipeGuard CMH is a cut-to-length, constant wattage heater engineered for high temperature trace heating applications (450 C/842 F). Intended as a replacement for series type Mineral Insulated (MI) cable, the design features of PipeGuard CMH make it a clear choice for freeze protection or process temperature maintenance on metal pipes and vessels in ordinary and hazardous electrical areas. PipeGuard CMH is available off-the-shelf in standard wattages and voltages, greatly simplifying project and MRO scheduling.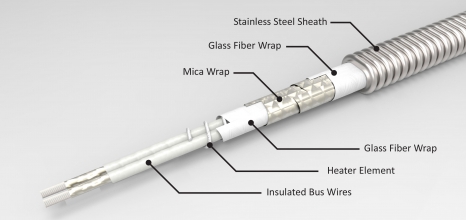 Drexan's PipeGuard CMH
"We are now the master supplier of PipeGuard CMH and the Drexan HeatTracer line of self-regulating cables for British Columbia, Alberta and Saskatchewan," states Black. "Drexan's products, combined with our customer care and distribution channels, are a powerful addition for meeting the demands of Western Canada's industrial and commercial construction industries."
Founded in 1975, EWEL has grown from a small warehouse to a multi-branch operation that is Western Canadian-owned and operated. This electrical full-line distributor stocks over 20,000 items from over 80 manufacturers serving residential, commercial, institutional and industrial sectors.
Drexan's innovative trace heating cables provide both 'minus zero' wattage output tolerances and the tightest wattage tolerances of -0+10%. All of Drexan's cables are backed by the best warranty in the business.
"We take pride in delivering trace heating innovation, excellence and service for EWEL's customers throughout Western Canada for all of their freeze protection and process temperature maintenance needs," says Steve Makar, VP Drexan Energy Systems, "We are trace heating redefined."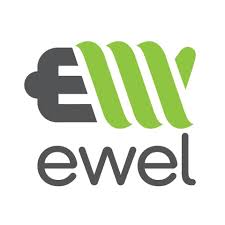 Ewel can be reached at the following locations:
14830 – 124 Avenue, Edmonton, AB, Canada, T5L 3B3, 780.451.2311, north@ewel.ca
4248 – 99 Street, Edmonton, AB, Canada, T6E 5B3, 780.432.2400, south@ewel.ca
#104, 2833 Broadmoor Blvd., Sherwood Park, AB, Canada, T8H 2H3, 780.417.9770, park@ewel.ca