See the Light!
At Drexan, innovation is part of our brand promise. During the development of our new High-Profile Lighted End Seal, visibility under conditions of high ambient light was a key design input.
AMIGA-LE is constructed with 6 arrays of 8 LED's. Oriented both vertically and horizontally, the combination of "super bright" green LED's and blue LED's creates multiple distinct point sources of light when viewed from any angle. The transparent lens ensures that the AMIGA-LE is highly visible, even on sunny days!
Each AMIGA-LE kit comes complete with everything required for a smooth installation.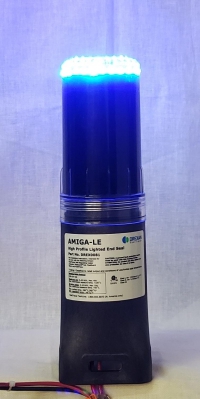 Data Sheets can be viewed or downloaded from
https://www.drexan.com/components-accessories/amiga