Slab De-Icing and frost Heave Prevention
Drexan offers trace heating systems for slab de-icing and frost heat prevention of cryogenic tanks, slabs and industrial freezers.
Backed by the industry's best warranty!
---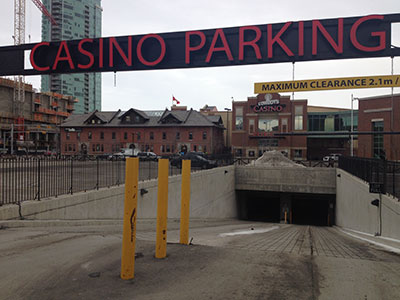 Frost heave under cryogenic storage tanks or under large commercial walk-in freezer rooms can have major consequences from both safety and damage viewpoints.
Drexan has extensive experience in engineering solutions for frozen ramps, loading bays, driveways, rail switches, and tracks and doorways. Drexan can design a long-term solution to these problem areas.
Drexan HeatTracer products
Serve the most demanding environments including hazardous and non-hazardous areas, as well as areas where corrosive exposure may be of concern.
Are certified to; CSA (CUS) standards for use throughout North America, ATEX for Europe, and are suitable for both metal and non-metal pipes, tanks and vessels.
The integrity of a heat tracing system depends upon on how accurately the cable is selected and how well it is installed. An improperly designed and installed trace heating system could result in cable failure and possible physical injury.
Download our Slab De-Icing Design Worksheet to determine which heating system will work best for slab de-icing and heave protection or download our Tank Design Worksheet for all tank applications. Need to speak with a representative? Call our Drexan HeatTracer Techline.
Drexan — Trace Heating Redefined